Display a list of comic characters.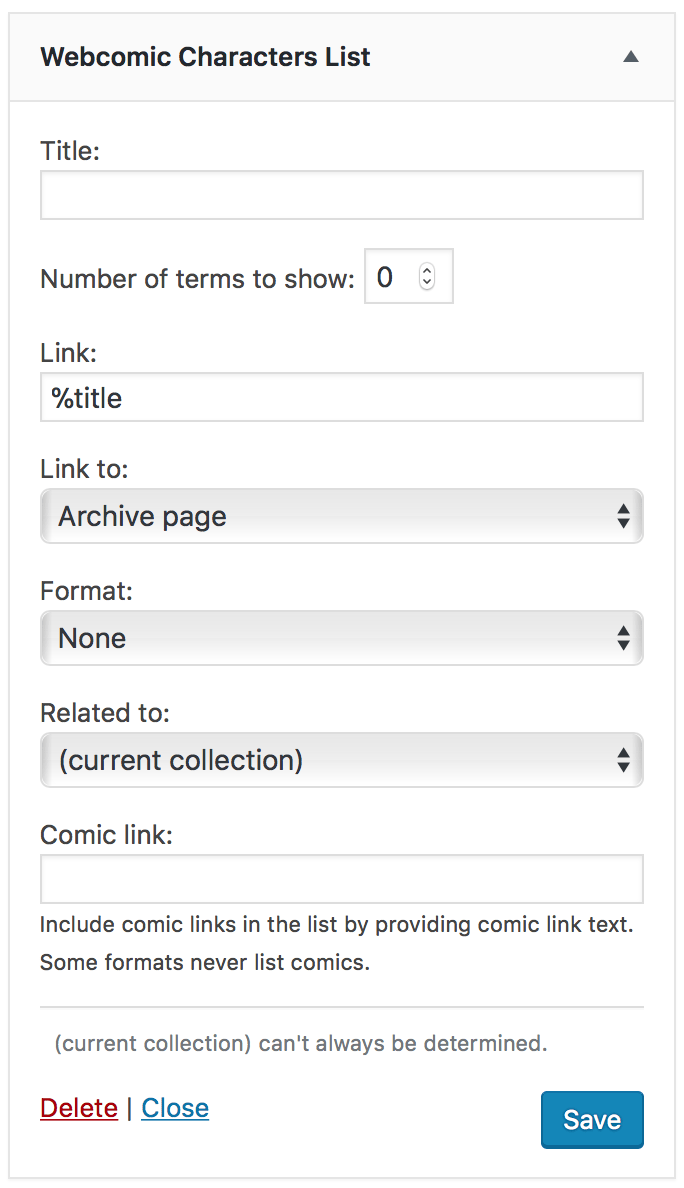 Options
Title
Optional widget title.
Number of terms to show
Optional number of characters to show; 0 shows all characters.
Link
Link text; accepts a variety of tokens.
Link to
Where the link goes; one of Archive page, First comic, Last comic, or Random comic.
Format
List format; one of None, Cloud, Ordered, Plain, Select, or Unordered.
Related to
The collection or comic the characters must be related to. The (current collection) can't always be determined.
Comic link
Optional comic link text; accepts a variety of tokens. Some formats never list comics.