Display a link to a comic storyline.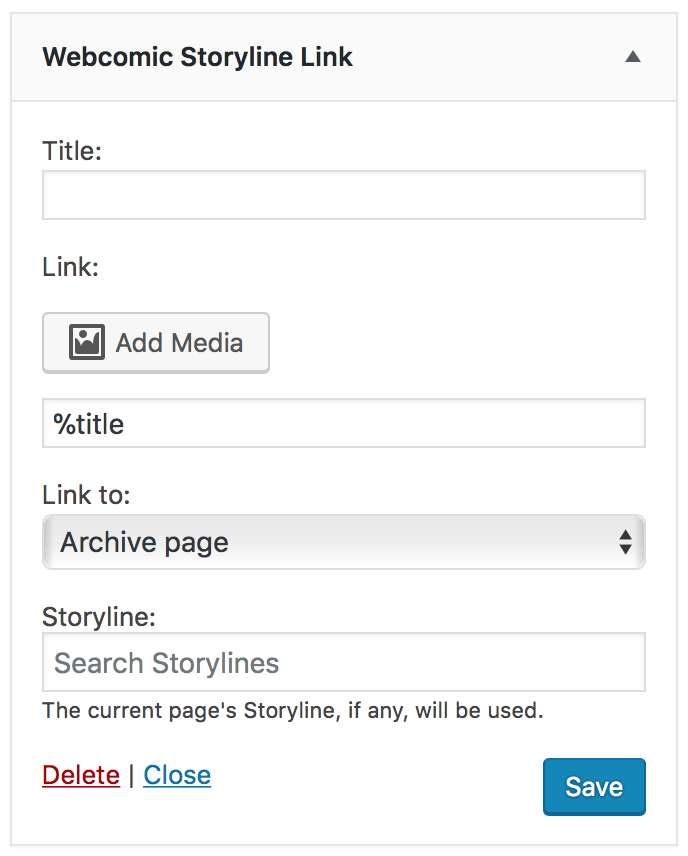 Options
Title
Optional widget title.
Link
Link text; accepts a variety of tokens. Will be used as alternate text if an image is selected.
Link to
Where the link goes; one of Archive page, First comic, Last comic, or Random comic.
Storyline
The storyline to link to, or the current page's storyline (if any).